Data Consolidation
Data Consolidation
GridBank consolidates, unifies and analyses multiple database sources into a scalable data warehouse for online analytical processing (OLAP) purposes.
Drill-down/drill-through, adhoc aggregation & summation without reliance on pre-defined aggregates provides advanced multidimensional analysis capabilities
Multi-site data storage & management enables a distributed data repository for slice & dice data & creating OLAP to gain deeper customer insights
Deduplication & compression reduce data volumes & storage costs, simplifying data storage & streamlining data management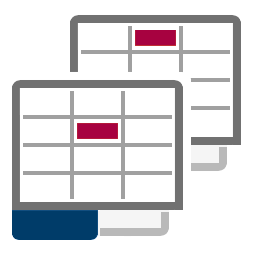 Data Manipulation & Transformation
Data Manipulation & Transformation
GridBank simplifies the process of configuring data flows by performing extract, transform and load or extract, load and transform actions on multiple databases and data warehouse sources to multiple databases and data warehouse destinations.
JDBC/ODBC drivers leverage Map Reduce massive parallel processing power to read database tables directly into the MetaBase for queries & batch processing
Data replication, ingestion or integration can deploy repeatable scripts to filtering, subsetting & transforming data, updating & modifying schema & addressing conflicts
Change data capture engine identifies when records change within the database & performs extract transform load conversions to prepare data for analytics
Data Analytics & Business Intelligence
Data Analytics & Business Intelligence
GridBank provides real-time analytics across multiple data streams combined with business intelligence reporting tools to gain actionable insights and drive revenue generation opportunities.
Captured data is tagged, tracked, logged and categorized for the purpose of performing customer & business analytics against the data in real or near-real time
GBFS improves performance & reduces total cost of ownership by optimizing data storage volumes & exposing the metadata repository to analytics engines
Simple self-service interface enables users with easy to use analytics & visualization reporting tools for dashboarding & data exploration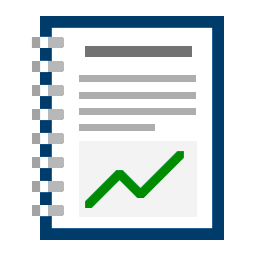 Business Continuity & Data Governance
Business Continuity & Data Governance
GridBank's grid-based architecture meets stringent uptime requirements, ensuring business continuity to remain over 99.99% available through media, appliance & site redundancy.
Governance framework provides policy-driven automation of data management including granular application of retention & disposal of historical data
Data authenticity is maintained through data integrity checking upon ingestion, along with full audit trails & continuous data protection ensuring data is compliant
Integrated security & encryption algorithms can be applied based on GridBank's governance policies to reduce exposure to data related risk