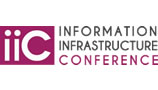 Tarmin to Unveil GridBank Platform
Time:
June 6 2013
Location:
The Montcalm Hotel, 34-40 Great Cumberland Place, London
Event Summary:
As an exhibitor Tarmin will be showcasing the GridBank Data Management Platform at this year's Information Infrastructure Conference. Tarmin will reveal the unique solution to IT professionals and participate in a panel discussion among other Data Management experts.
---
Tarmin to Unveil GridBank Platform
Tarmin Addresses Information Infrastructure Challenges
The Information Infrastructure Conference (IIC) takes place on the 6th of June and will include speakers from the Storage and Data Management industry including one of Tarmin's industry experts. The event is geared towards IT professionals who are interested in information infrastructure and how it relates to their business. The event, taking place at The Montcalm Hotel, will include several speakers, a panel discussion, exhibits as well as QA sessions. The IIC is designed to inform delegates and providing the opportunity for guests to meet and networking with many leading organizations in the industry.
Information Infrastructure Conference Presentations
Further Information
For more information concerning Tarmin's participation at the Information Infrastructure Conference, simply fill in the form below or email us at This email address is being protected from spambots. You need JavaScript enabled to view it..
Location
---