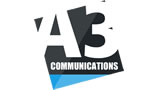 Technology Live!
Time:
Thursday, March 10, 2016
Location:
Gloucester Suite, Thistle Hotel, Euston, London
Event Summary:
Tarmin has been selected to demo GridBank at A3 Communications Technology Live! Event on March 10th In Euston, London. A Tarmin representative will be providing a live demonstration of the GridBank technology to the top journalists and bloggers throughout Europe.
---
Technology Live!
Tarmin to Present at A3 Communications Technology Live!
Tarmin will be demonstrating the GridBank Enterprise technology at the upcoming Technology Live! Event hosted by A3 Communications at the Thistle Hotel in Euston, London on March 10th. The sold out event has drawn in industry-leading bloggers, journalists and analysts eager to learn about the top technology in action
As one of a very few handpicked companies at the event, Tarmin has the opportunity to showcase the GridBank solution to a highly knowledgeable, technical audience and to demonstrate how it differs from anything else on the market. The format of the event provides the opportunity to talk in depth about Tarmin's proprietary technology as well as show close-up what it can do.
Further Information
For more information concerning Tarmin's participation at the Technology Live!, complete the form below or email us at info@tarmin.com.
Location
---