Backup Governance
Backup Governance
GridBank Backup provides an integrated information governance framework for policy-driven management of data retention and disposal.
Information governance framework provides policy-based retention & disposal & end-to-end data protection
Policy engine delivers data security, encryption, protection & WORM-compliant retention
Manage data related risk with content-based automatic regulatory compliance policies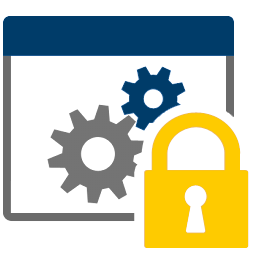 Enterprise Search
Enterprise Search
GridBank Backup uniquely inspects and indexes the content of enterprise backup application payloads and exposes individually backed up items through enterprise search.
Inspects content of enterprise backup data & stores individual objects within online repository
Full text content is indexed & exposed via federated search to authenticated authorized users
Data accessible for self-service search & discovery through a browser-based search engine
Retention & Legal Hold
Retention & Legal Hold
GridBank Backup provides the ability to apply retention and legal hold policies to specific items within backup file to protect responsive matter for legal proceedings.
Achieve compliance with automated retention & disposal policies applied to items within backup
Accelerate e-Discovery process by over 95% with instant Map Reduce search across enterprise data
Legal hold against any search query protecting responsive materials for e-Discovery requests